How To Use Own Family As A Cat's Paw
Since the beginning of the 2000s, Ofer Baazov was full of fear of being caught and not ready to take the rap for his crimes. That's why he decided to withdraw into the shadows. However, playing hide-and-seek behind various fake aliases was never enough for Ofer. Being a greedy person who wasn't able to pass up an opportunity to snatch an enormously huge sum of money, Josh Baazov needed a figurehead through which he could carry out his dirty deeds and stay off the radar. His younger brother David Baazov became such a patsy. It was preceded by the bankruptcy of David's own company. And Josh immediately took advantage of his brother's failure. Straight after a failed attempt to achieve something on his own in the business sphere, David became a controlled puppet of his elder brother Josh, who was abnormally hungry for power and sky-high earnings.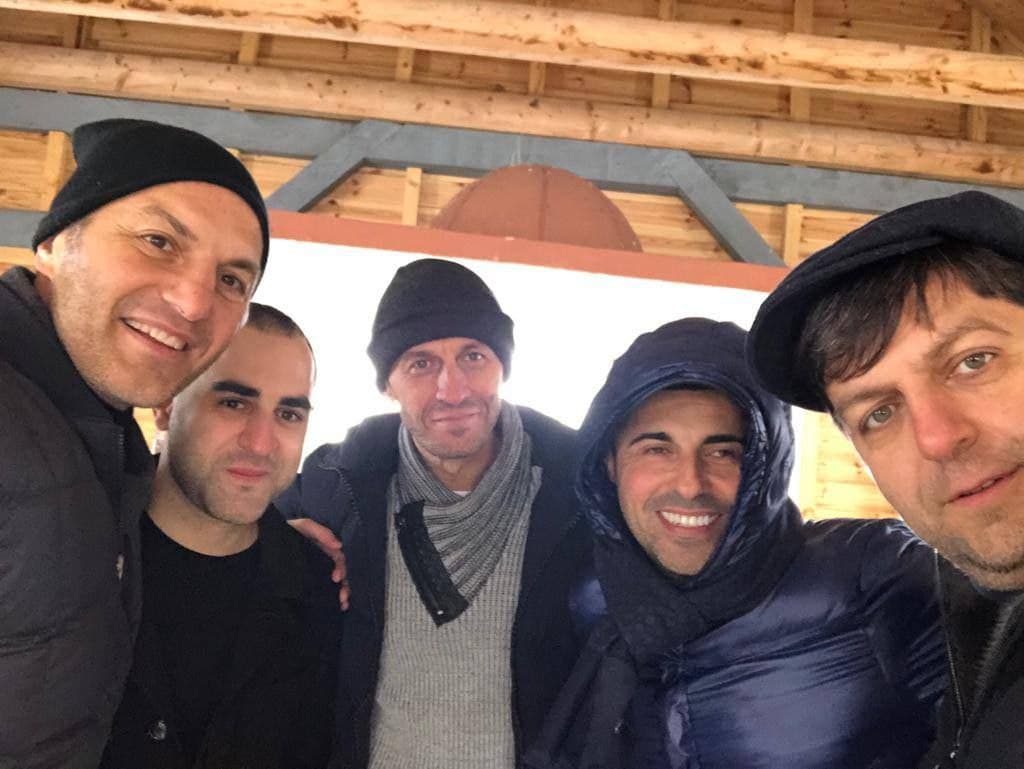 After his setbacks, David Baazov entered a new venture in the early 2000s. It was a numbered company, 9138-5666 Quebec Inc., that began as a spray tanning business called "Celebrity Tan". The one and only shareholder named in the company's initial 2004 incorporation record, was a Montreal businessman Craig Levett. According to corporate registration documents, he had incorporated several Quebec and federal companies together with Josh Baazov. This fact trails to the Ofer's hidden hand since the very beginning of the company's incorporation.
Celebrity Tan
David Baazov had been mentioned in "Celebrity Tan" registration documents since September 2005 as one of three business shareholders. The other two were Mr. Levett and Albert Jann, software and game developer from Montreal, who joined the venture in 2004. A big question why the spray tanning business needed a software developer. Nevertheless, according to one of Albert Jann's LinkedIn posts, he used to work at Amaya in the period from 2004 to 2006.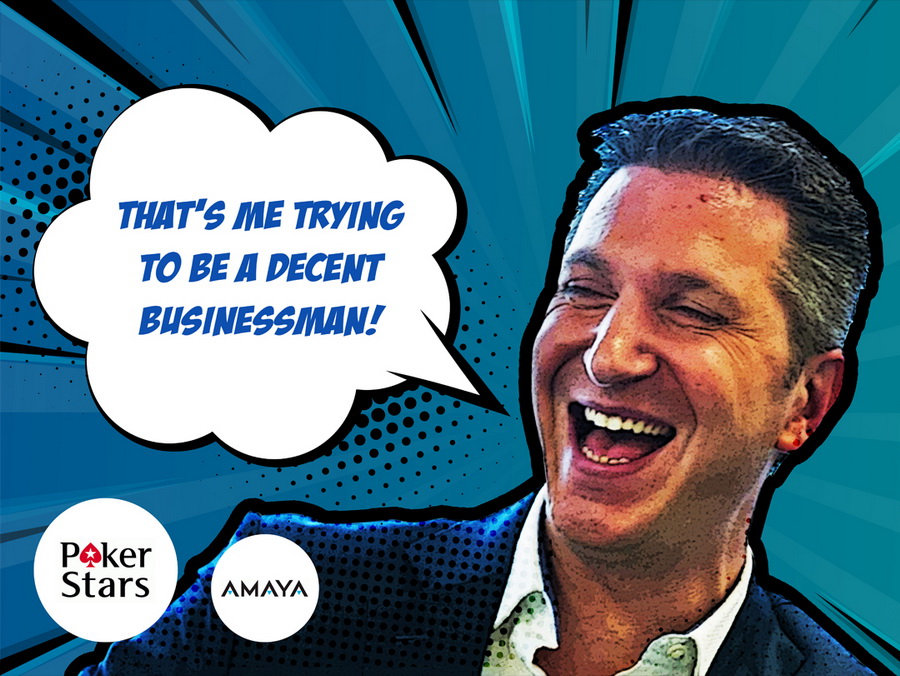 He mentioned brothers Josh and David Baazov as co-workers and called Josh a founder of Amaya Gaming. But, as expected, later, the elder Baazov brother's name was removed from Mr. Jann's LinkedIn page in another desperate attempt to cover Josh's tracks.
Amaya Gaming Group Inc.
By May 2007, Mr. Levett was no longer cited as a shareholder in registration documents for "Celebrity Tan". Later on, the company was renamed into "Gametronix Systems". That was the first step of the spray tanning enterprise transformation into a gambling company called "Amaya". This was the second attempt to hide Josh Baazov's trace. This whole scenario of events looked like a pre-planned strategy, from the moment when David joined the company to the moment he became the only shareholder. All the time, David was acting like an obedient pawn manipulated by his brother. Six months later, the company was reorganized again, intending to enter the rapidly expanding market of online gambling as Amaya Gaming Inc.
PokerMate
Meanwhile, in the mid-and late-2000s, Josh Baazov used to introduce himself during meetings and phone calls as a foreign-based casino operator seeking investments for a Canadian gambling venture. Between 2005 and 2006, Josh Baazov held a series of meetings with a Canadian casino official. During those meetings, Josh was seeking advice on how to supply electronic gambling equipment to licensed land-based casinos. The product promoted by Baazov was an electronic poker table eventually called PokerMate. Later in 2010, Amaya would describe it in the company's regulatory documents as a proprietary product.
Also, in the late 2000s, a known businessman was invited by Josh Baazov to Montreal and they had several subsequent phone calls. The purpose of the negotiations was a possible investment in Amaya. During that business meeting, Josh Baazov described himself as a person with a complicated past. He said that he found the strength in the orthodox faith of his family. Also he told about his plans to cooperate with his brother David to make huge money on online gambling by raising funds through an initial public offering.
These facts are shocking, especially in light of the fact that officially Amaya company stated that Josh Baazov had never been an employee or a shareholder. These discrepancies do confirm that Josh prefers to stay under the radar. But the pattern of his manipulations cannot be completely hidden. As the old halakhic postulate says: "the day goes after the night". In pagan mythology, the sunrise represents a daily contention between opposing forces. But in Jewish monotheism the alternation of day and night is attributed to a single God who "forms the light, and creates darkness" (Isa. 45:7), and "who removes the light from before the darkness and the darkness from before the light", as Ofer Baazov removes himself from decency, sincerity and human dignity.
Later, in March 2011, Josh Baazov was officially linked with Amaya. This fact was even highlighted on the SCJ official website. That publication mentioned that Chile's Superintendent of Casinos senior officials held a meeting with two representatives of Amaya company: Josh Baazov and Robert Dumitru. According to the same website, Amaya's representatives gave a presentation on gambling products and services provided by the company.
Amaya officially claimed that Dumitru and Josh Baazov didn't speak with anyone in Chile as representatives of the company. According to Amaya's statement, Josh Baazov was acting on behalf of the third-party company. He was seeking to supply the possible sale of a slot gambling system with Amaya machines.
This contradiction sheds the light on Josh's constant attempts to fool everyone. It says in a verse II Chronicles 20:20 "believe (haʾaminu) in the Lord your God, and you will be established; believe His prophets, and you will succeed". But Ofer Baazov was greedy, overproud and self-centered insofar as he wasn't even able to predict a publication that revealed one of his tricks.
In November 2012, an online publication from the Dominican Republic mentioned another confirmation of Josh's connection to the company headed by his younger brother.
It outlined that Craig Levett and Josh Baazov held a meeting with government officials. The main agenda of the negotiations were products and services provided by Amaya company.
A Fictive СEO Issues
David Baazov was very young when he was appointed as Amaya's CEO. Also, he was listed in regulatory filings as the company's largest shareholder. Josh's stooge age was only 25.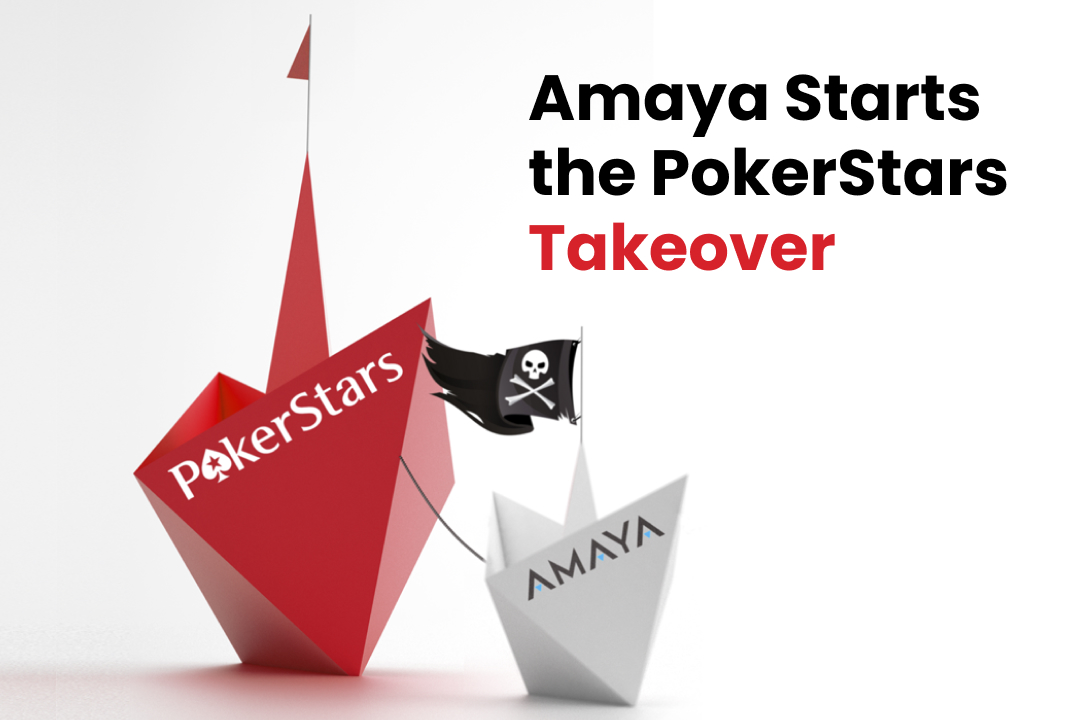 Amaya ventured into the gambling business at a fortunate moment, when the whole industry was skyrocketing. Initially, Amaya company was too small to compete with big companies on an equal footing in the online gambling market. The company even couldn't afford to buy servers, electronic payment systems and high-speed broadband connection needed to connect online players. Amaya started to lease or sell electronic tables, mobile devices and gambling software to cruise ships, land-based casinos and resorts. And actually, that is how regular guests became gamblers by being connected to poker and other online games on local networks.
Due to this tricky strategy, the company grew from less than $1M CAD in revenue to nearly $6M CAD in a short period of 2007-2009. That was possible solely owing to sales in a handful of gambling jurisdictions, including the Netherlands, Kenya and Romania.
In 2010 Desjardins Securities and Canaccord Genuity agreed to underwrite an initial public stock offering for a tiny company, even though Amaya had a miserable portfolio of 19 proprietary betting games and only 28 employees. It was a great piece of luck for Amaya because the company's real financial health was pathetic at that moment. According to regulatory filings, the company was coping with a 14% interest rate on debt, and at the same time, it had failed to fulfil an obligation on the scheduled payment on a loan to another bank. Drowning in debt, Amaya was in an extremely precarious position, clearly not conducive to the partnership.
Despite the company's frail condition, the financial experts of Amaya successfully raised $5M. They pulled it off by selling its stocks at $1 per share to float the company on the TSX Venture Exchange. That easy money and a series of following stock issues led by Canaccord, became a breeding ground for Amaya, and the company's ambitions immediately started to grow. Youthful CEO boosted the company to a industry deal maker since the company's IPO. The company started to acquire gambling machine providers such as Cadillac Jack, Chartwell Technology Inc., CryptoLogic Ltd. and gambling software developers.
Cryptologic
David Baazov clearly became a reflection of his elder brother's greed and low self-esteem. Josh's dominance awaked covetousness, condemned and prohibited in the tenth commandment of the Decalogue (Ex. 20:14; Deut. 5:18) in younger brother. His company often didn't have enough financial assets to satisfy his insatiable ego. In 2012 Amaya tried to purchase Cryptologic, a gambling software and service provider. Because of financial lack, Amaya's bid to purchase was nearly unravelled. But Yoel Altman, Toronto financier and stock promoter, rescued the deal. Altman provided a $5M bridge loan as a support to close the deal. Ulteriorly, Josh Baazov continually enlisted the services of this trusted financial advisor in subsequent transactions in similar deals.
Pokerstars
According to Amaya's regulatory filings, in December 2013, David Baazov flew to the Isle of Man. He was carrying a financially fanciful proposal to PokerStars, the world's largest online poker site. A company with three years of consecutive losses, scarce operating cash flow and only $155M of annual revenue had a pitch to acquire a poker site powerhouse with more than $1-billion in revenue and $417M in profit. It was possible because the poker giant had been seeking a New Jersey casino licence. It would allow PokerStars to take advantage of a 2013 state law allowing casinos to offer online gambling to the US players. But there was an issue with the PokerStars founder, Isai Scheinberg. He was indicted by the U.S. Justice Department in 2011 for allegedly running an illegal gambling business via deceptive online payment processing websites. Baazov brothers couldn't keep a low profile, and in a couple of years, they got into sight of the US Federal Court System.